Sep 3 2021
September 3, 2021 in blog | No Comments
SEO has contributed to significant business growth and has a major role in driving conversions in the global competitive market. Search Engine Optimization is the process where you improve the traffic to your website and thereby, increasing the chances to make your website content appear in search results.
The following are the elements of SEO that determine your SEO cost
The quality of your website traffic : Quality matters. Your visitors need to be truly connected with the services you offer.Imagine you have so many visitors to your website. But how about a situation where your visitors come to your site just because Google says that you are a web designer, but you're a fashion designer. Attract the customers who are relevant and looking for your product or service., with high-quality content.
The quantity of your website traffic: You can have more traffic, only once you gain the relevant people who click your website content from the SERPs.
Organic results: Unlike paid options, organic results can play a significant role in improving your chances of appearing in the SERPs. The interesting part is that you don't have to pay for organic traffic.
How SEO Works?
Any search engine you are using has a crawler and this goes outside to gather data about every content they can get from the Internet. They build indexes that are fed through the programmed algorithms and finally find a match to the query you enter.
When people create content and include it in their sites, the search engines choose the relevant and optimized content strategy to bring the desired results to the users.
By considering the top of the line SEO basics like utilizing the title tags, meta title, and meta description, guaranteeing the remarkable and significant content, utilizing the best SEM devices, and utilizing the backlinks, you can guarantee that your substance is put at the highest point of the SERPs.
Also, it is ideal to get the assistance of an Enterprise SEO agency that creates and optimizes content for you to obtain qualified customers for your site.
What determines how much SEO costs?
The SEO services typical cost depends upon the following factors
●The pricing model of the consultant or the agency 
●The ultimate goal of the SEO initiative/campaign
●The experience and skill possessed by the agency or consultant
●The entire SEO campaign timeframe
●The resources like software and various tools required
The various digital marketing strategies including PPCs or Pay-Per-Click advertising may be quick, but SEO has a long-term relationship with your company and helps in the company's success. SEO will continuously pay you an ROI (Return On Investment), whereas PPC doesn't continue the services; they just stop once you put an end to investing in it. The average SEO cost in India is about INR 8000-25,000 per month.
SEO for Small Business
SEO is a boon to small businesses. It helps entrepreneurs to build a quick, robust, and customer-friendly website, which ranks on top of the Search Engine Page Results(SERPs). It also helps you to get relevant and potential customers genuinely interested in your services and improves your conversion rates.
SEO also helps the businesses to create brand awareness since the customers or the users trust a website that appears on the first part of search engine results, compared to the other business websites. Hence, SEO is necessary for small business owners to establish their presence online and oust the customers and gain an edge over the competition.
How Much Does SEO Cost for Small Businesses?
As per the experts, there are no fixed SEO costs in the global market. While certain companies pay average costs of INR 8000-25000 per month, certain other companies spend over $ 50- $ 60 K every month. Certain surveys have proved that the cost of SEO services will be somewhat around INR 1,00,000 to 3,00,000 per year. SEO prices will still be high, it can go up to several more lakhs but not affordable to small businesses. They are usually expected to invest in a monthly rate of SEO prices between INR 5000- 15,000.
Local SEO Services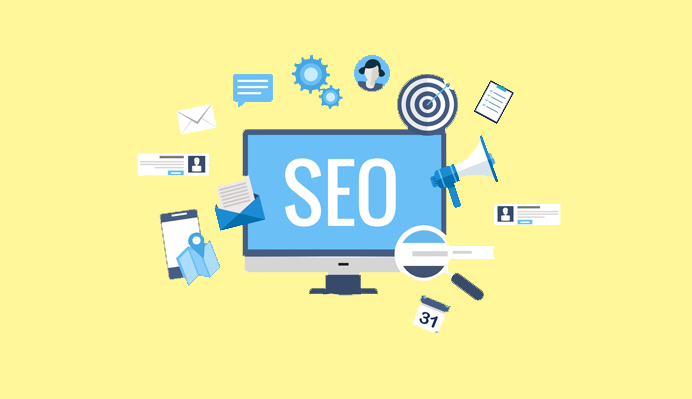 Local SEO is important since these are more focused on the neighborhood, city, local presence, and your business requirements. With local SEO, you market your local existence online and try to attract a wide range of potential customers from the locality.
It helps you to improve your ranking in Google Maps so that you can get more customers to your physical store.
Local SEO company services include the following
●The Local Citations that help various search engines to collect your business address, contact information, name, and other details.
●Local web pages on your site which are dedicated to the particular location you prefer. The local SEO pages emphasize the regional keywords associated with the services you offer. 
●Local Link building services, which are helpful to build more trust and traffic. This can be obtained by building useful links from various companies and other establishments located in your area of business.
●Content marketing strategy where the answers to the customers' regular online queries are posted through engaging content creation like blog content, comments, and other forms.
●Google My Business listing is used to elevate the local presence of your business on a monthly retainer basis.
●The local SEO reporting system every month gives insights regarding the status of local optimization done for your business.
How Much Does Local SEO Services cost?
The budget for SEO can be anywhere around INR 20,000 and 1,50,000. This also depends on your business requirements, the competitive industries, retainer or one-time project, service provider, experience levels, and where you are located. 
To create and maintain citation listings, the local SEO cost is around INR 10,000. The localized page services have average SEO costs of INR 15,000 per page. For local links, each one will bear about INR 10,000-15,000, where the majority of the local SEO campaigns have a minimum of 3 local links. For content SEO, you would be paying at least $175 for every post if it is about SEO copywriting projects. 
When you hire an independent SEO consultant for your Google the average price ranges are around INR 15,000-20,000 every month. They write posts, perform image optimization, and various other aspects that concern the listings. To get a local SEO report every month, you should pay a minimum amount of $80.
SEO Audit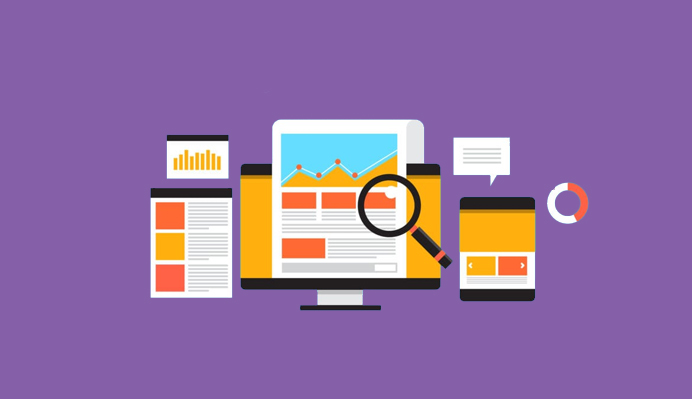 An SEO audit is a progress report that gives a status of the performance of your website. It evaluates the user-friendliness and the search engine friendliness of your website and gives you insights and SEO metrics to boost the SEO strategy of your site.
SEO audits have three type of services
Technical Audit, where the technical components that impact the usability of the website are calculated. This can be the site speed, indication, optimization, user-friendly features, etc.
Content Audit, where your content is evaluated for benefits and pitfalls. It gives you a better idea about framing better content development and analyzing the content performance.
Backlinks Audit, where all the links that point to your site are evaluated. This way, you can explore the total number of links, find the threats or spam links, etc.
Detailed SEO audit services are worthwhile if you get a combined experience, with the insights and SEO metrics at an incredible speed and the suggestions to improve your website performance. Also, with analytical tools like Google Analytics and the Search console, it becomes easier to fix the issue of the website. These are free tools that can help you with your website audit.
How much does an SEO audit cost?
The cost of an SEO audit is determined by the following factors. It depends on the total number of domains and pages required to check, the extent of the audit, and any other measures.
Each type of audit needs varied scopes of work and tasks.  The technical SEO audit costs range from INR 8000 to 25000 according to the sites' depth and size. The cost of content audit ranges between INR 5,000 and 30,000 depending upon the size of the site and the length of the content. 
or a link audit, the cost per month is about INR 1000-2000. This is usually an easy one-off project you can get done with a freelancer. However, when it is a part of a big project offered by the agency,  it  has additional costs to reach above INR 5,000.
White Label SEO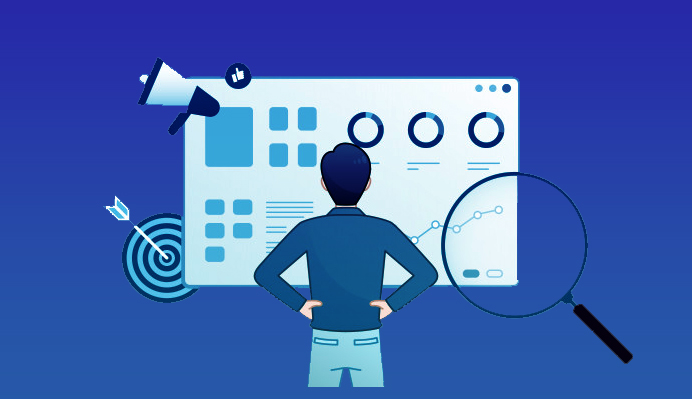 White label SEO is the process of reselling the SEO or selling it under a private label. This means that your agency provides SEO services to the clients in your brand name. However, every SEO work is done by a different agency.
SEO agencies working with white labeling services undertake the SEO projects and work on them on behalf of other agencies. They then provide the services to these agencies at wholesale prices. The agencies who receive these white label services can use their brand name to deliver them to their client companies.
The expert agency provides a one-stop solution to all the SEO needs; they have skilled experts assigned for every process. This is an agency-to-agency service. Since the white label companies behold dedicated professionals assigned for every task, your SEO tasks are managed by them quickly and efficiently, adhering to the industry standard.
How Much Does White Label SEO Cost?  
As per the data from various reports, hiring a monthly retainer costs an average rate of INR 7000. It can go beyond INR 15,000 to avail the services of an SEO consultant on an On/Off basis. According to the Moz survey,  the hourly rate for SEO experts worldwide totals to an average amount of INR 7300
If you hire consultants through platforms like Fiverr, Upwork, and Freelancers, you can get services at affordable rates ranging fromhourly consulting of INR 1500-2000. However,  the efforts put in by the need to be observed and ensured to be satisfactory.  Among these options,  the most reliable one would be to outsource SEO services, since it gives you good results worth the investment of about INR 7500.
Top 10 SEO agencies 
Here are the most reliable SEO agency recommendations for you based on the data collected from surveys, client interviews, industry research, reviews and ratings etc.
Searchbloom
SocialSEO
WebFX
Titan Growth
IgniteVisibility
Delante
Logic Inbound
Rankings. io
Scopic
Conclusion
SEO is the best investment you make for the betterment of your business. It is important to look at the SEO pricing model, but at the same time, closely observe if the SEO project aligns well with your business goals. SEO services trigger your search engine visibility, gain you more traffic, conversions, and gradually make you an industry leader. However, make sure that you hire the right SEO agency with a reasonable SEO package, digital agencies, or freelance consultants with a high expertise level to help you with SEO goals and getting your business to hit the target.
Acodez is a leading digital marketing agency in India. Our services includes SEO, SMM, SMO, PPC, and content marketing services to ensure that your website's rank among the top results on the search engine. We are also a leading player in the website design company India arena, offering all kinds of web design and web development services at affordable prices. For further information, please contact us today.