Jul 14 2022
July 14, 2022 in Search Engine Optimization | No Comments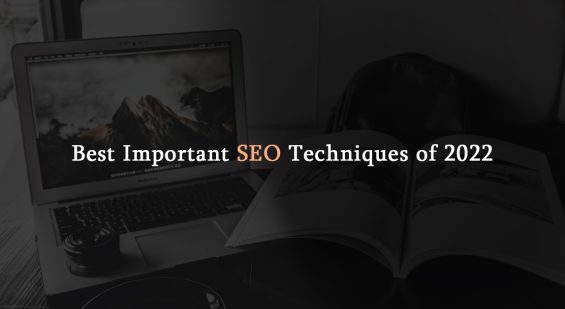 It is the fluidity of SEO that makes it difficult. There are 500-600 updates to Google's algorithm every year. Every single day of the year, there is at least one update. When it comes to ranking criteria, even SEO specialists spend their entire lives trying to figure it out.
The changes are too numerous to keep track of. It's not worth your time. In the meantime, you'll be able to stay ahead of your competition if you stay up-to-date on some trends and SEO Techniques of 2022. More than 75% of searchers never advance beyond the first page of search results. Therefore, staying on the first page of search engine results pages means figuring out how to beat these algorithm updates.
We have compiled a list of the 10 most important SEO Techniques of 2022 to help you avoid constantly refreshing Google's update page.
1. Identify Your Website's Core web Vitals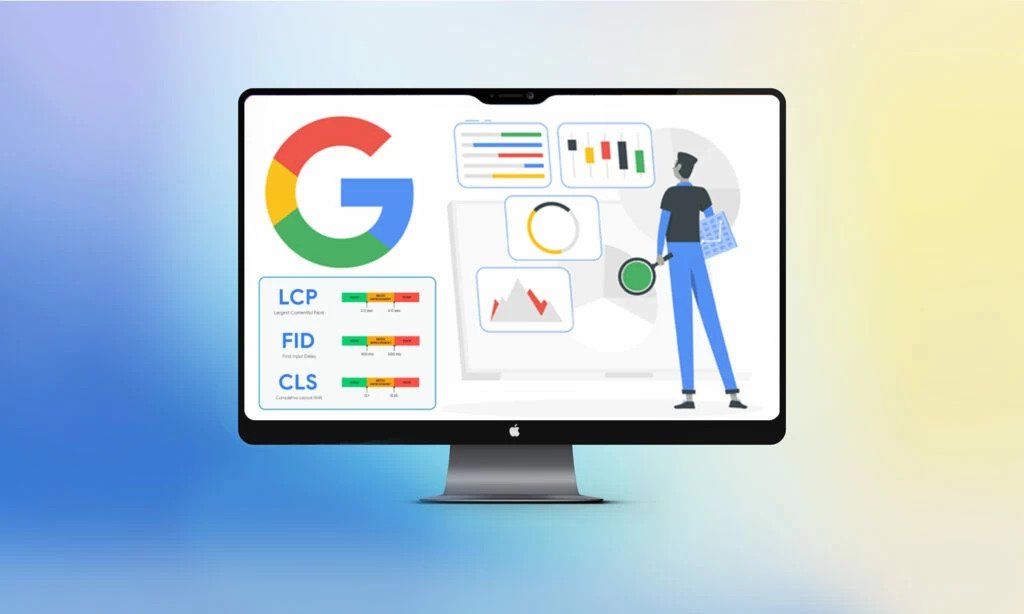 It is possible that you don't know what core web vitals are. It is critical that you understand these metrics in 2022 and the benchmarks behind them. The Page Experience algorithm will be released by Google in May, and it will use its core web vital scores to rank pages.
Core web vitals: what are they? Speed, responsiveness, and visual stability are the metrics defined by Google. Here's a quick recap of what core web vitals are.
Largest Contentful Paint – Measures the speed of a page. During this time, the main content of the page is loaded. Faster than 2.5 seconds is the ideal LCP.
First Input Delay – A measure of how responsive a page is. An interactive page takes this long to load. Less than 100 milliseconds is the ideal FID.
Cumulative Layout Shift- A measure of visual stability. This measures how much the visual content of the page has shifted unexpectedly. CLS should be less than .1.
Knowing what to measure, how do you do it? The core web vitals measurement capabilities have been added to many Google tools. Each tool provides detailed reports on your core web vital metrics. You might want to spend some time familiarizing yourself with these reports before the new page experience update begins, and consider what you can do to improve your score.
2. Google Passage Ranking Optimization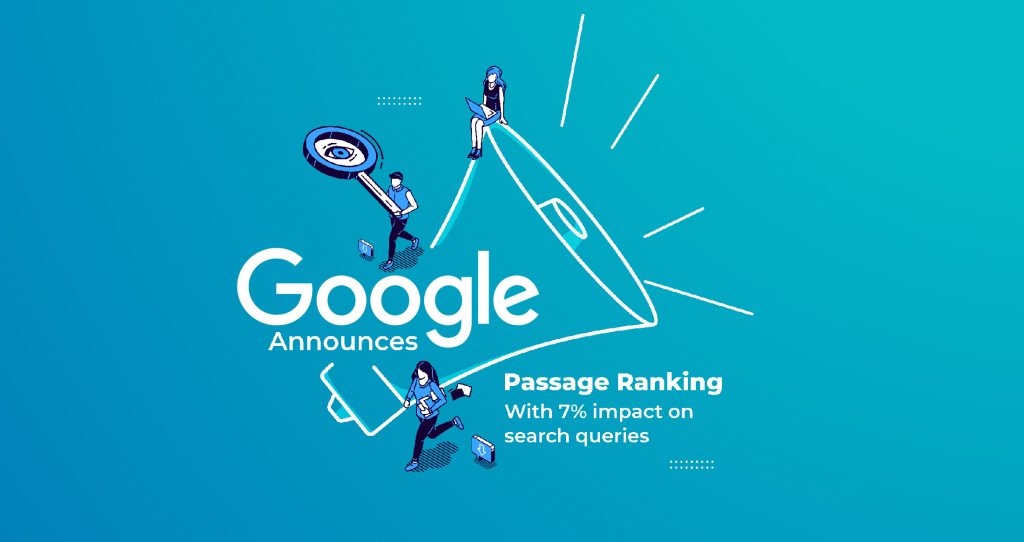 A new ranking system, called Passage ranking, was launched by Google in October of 2020. Why is this important? The SERP shows sections of pages even if that page covers a different topic than the one displayed on the page.
Take a blog post for instance on social media marketing, which covers tools, strategy, metrics, networks, etc. If you don't optimize for social media marketing tools, your page might rank for the keyword. The reason Google is indexing that specific passage is because it sees a relevant passage in your post about social media marketing tools.
The following is an example of a Google passage ranking.
It's really as simple as creating a user-friendly blog post and optimizing it for Google's Passage ranking. Creating clear sections within posts should be your top priority. These sections should be titled with keywords. You should clearly explain the subtopic within these sections. As an insider post within an insider post, this is a post within an insider post. If you were to stand alone, these sections should make sense contextually, as well as relevant to your main topic.
3. Featured snippets are the focus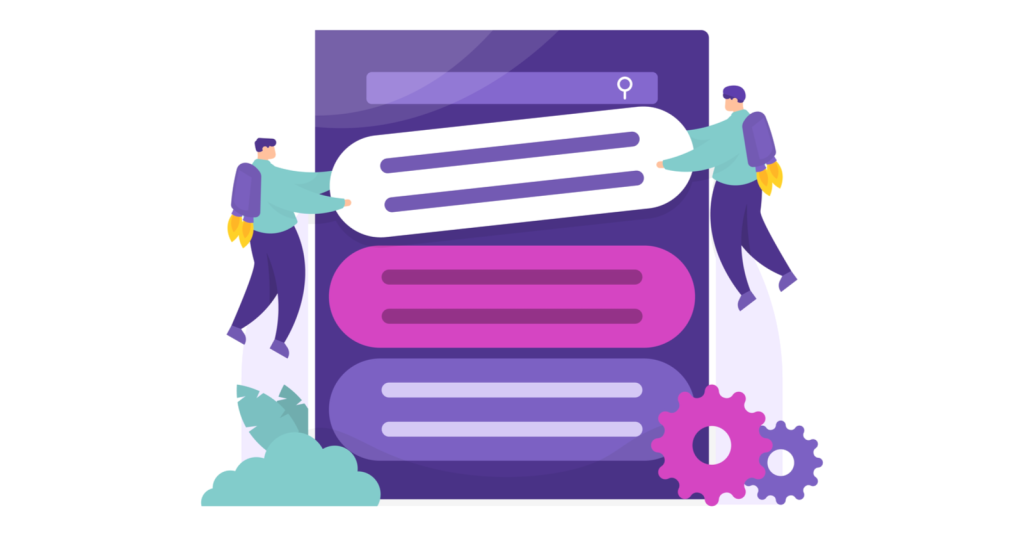 You should incorporate featured snippets into your SEO techniques in 2022, if you don't already. This is a rectangular box that appears at the top of the SERP page in position zero.
A featured snippet cannot be selected, but you can optimize your content to increase the chance that it will appear. The following recommendations may be helpful.
Identifying long-term keywords
Featured snippets are more likely to appear in search queries with longer words. As compared to 17% of 5 word keywords, and 55.5% of 10 word keywords, only 4.3% of single word keywords resulted in a featured snippet.
Make use of questions
User intent should be considered when creating any content. Most often, people use questions when searching Google. This way, you will be able to earn more featured snippets by writing content that addresses these questions and answers.
A search for the word "where" generated the least number of featured snippets, followed by the words "why", "do", and "can".
Choose your format wisely
Featured snippet formats include paragraphs, lists, tables, and videos. Take these different formats into consideration when you write your content.
Featured snippets should also serve a purpose. It wants searchers looking for a quick answer to be able to find information easily and clearly. For speed readers, format this accordingly.
Featured snippet definitions can be extended in your posts, but you should limit them to about 200 words. Make it short, clear, and to the point.
4. Get to know the EAT principle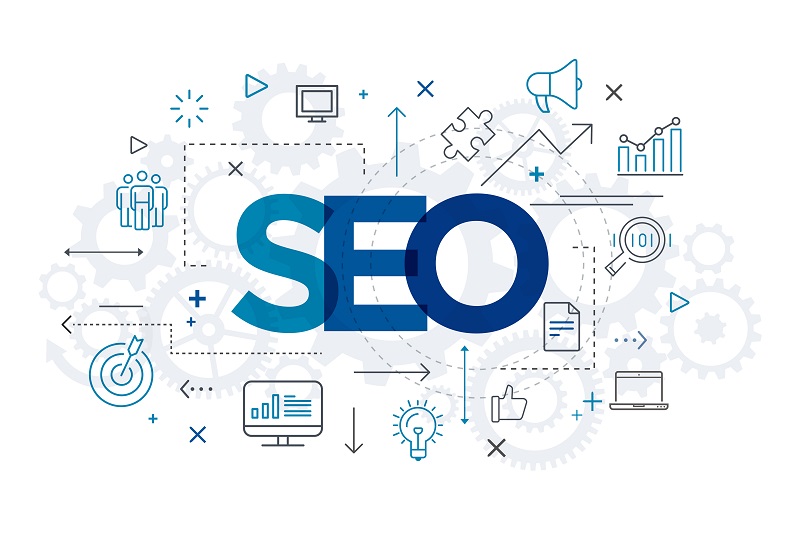 With Google's algorithm constantly changing, you still need to master the EAT principle. Doesn't that sound great? What does EAT even mean?
EAT is synonymous with expertise, authority, and trustworthiness. Essentially, it measures the online reputation of a brand. Sites with established brands, authentic content, and trustworthiness rank higher on Google than those without them.
You might wonder how you can compete with big companies and well established brands in your industry if it is saturated.
Don't let overwhelm deter you from starting small. Establishing a brand's authority, trustworthiness, and reputation can be accomplished in a number of ways. The following are just a few:
Get good reviews from your customers on reputable sites such as Yelp, the BBB, Amazon, or Google.
Make sure your industry-related sites link to you.
Encourage public forum mentions by getting active.
Social proof, testimonials, case studies, and reviews are effective ways to demonstrate EAT on your website.
5. Support Multiple Long-Tail Keyword Phrases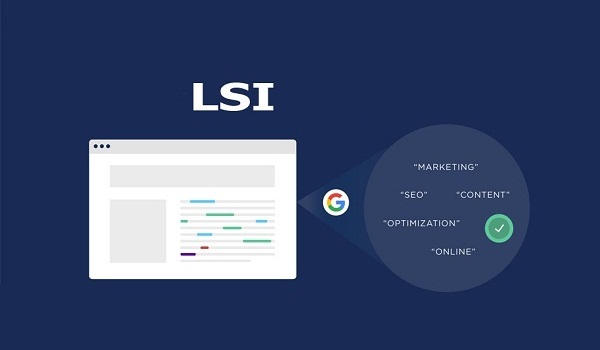 Search engines become more advanced as Google releases algorithm updates. Currently, Google understands relevant subtopics for any given keyword. The SERP will display a wider range of results if you were to search for "home exercise equipment", for example.
How does this affect SEO? Short tail keywords will have more competition. You'll get a better chance of seeing your website ranking at the top when you use long tail keywords, or more specific keywords with three words or more.
A few examples follow. You might include "logo jackets for companies", "branded sweatshirts and t-shirts", and "sweaters for businesses" in your title, meta description, and URL if you are trying to rank for "custom branded apparel". By utilizing these long tail keywords tool, you help your custom branded apparel rank for several different search queries.
6. Creating new content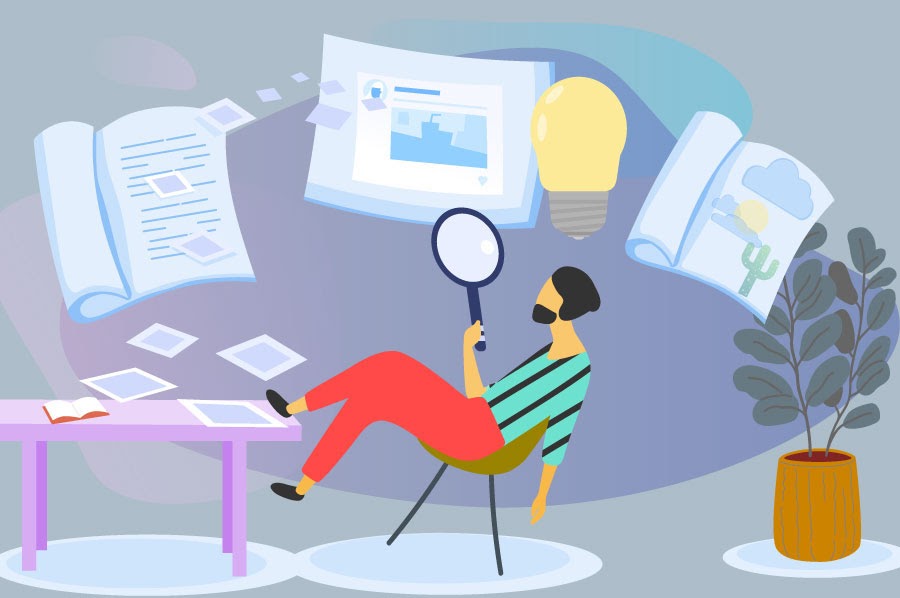 Marketers sometimes neglect to create new quality content for searchers because they get swept up in the details of their on-page SEO. It is estimated that over 4.4 million blog posts are published every day. It's pretty easy to fall behind if you don't produce new content regularly.
Creating new content also gives you a chance to use today's best SEO techniques. Your new target keywords should be included in your page titles, content headers, and subheads.
Users also value fresh content more than old content. The date is often considered relevant when people search for answers to questions. Your posts will be quickly skipped if all of them have outdated dates and information. Lastly, freshness plays a role in ranking. Your content will rank faster if you publish more frequently.
7. Refresh old content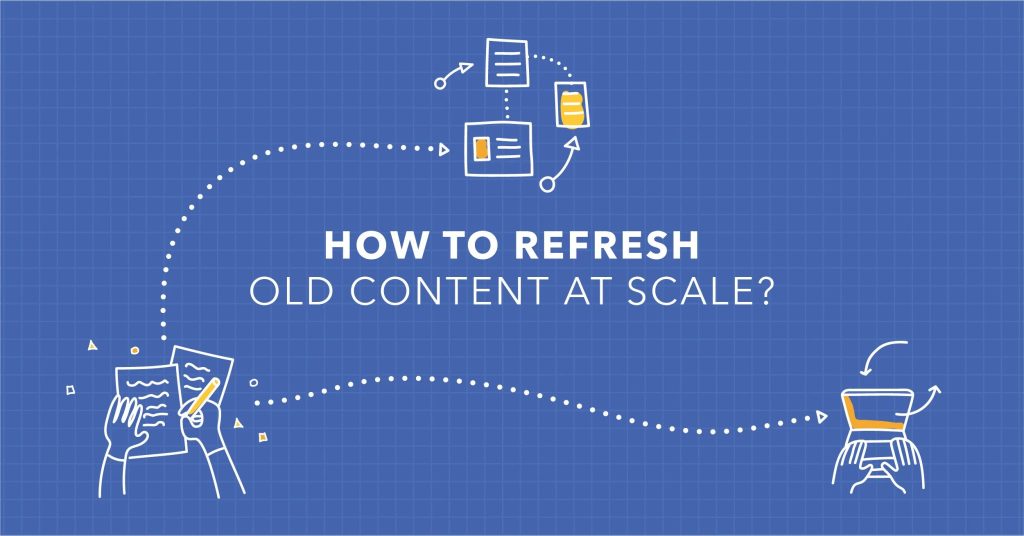 You must ensure that you update your old content while you create new content. This is one of the most important SEO Techniques of 2022. Your old content will lose relevancy if you only publish new content. If you spent time creating those old posts, don't let them go to waste.
Doing a link audit is an easy way to refresh old content. Check for broken or outdated external links and fix them. By doing this, you will improve your user experience and avoid Google penalties for broken links.
Don't forget to update your internal links as well. Don't forget to add links to these new posts as you create new content. You'll be able to index your new pages faster and rank higher for relevant search terms after Google recognizes that these pages link to each other.
8. Focus on User Experience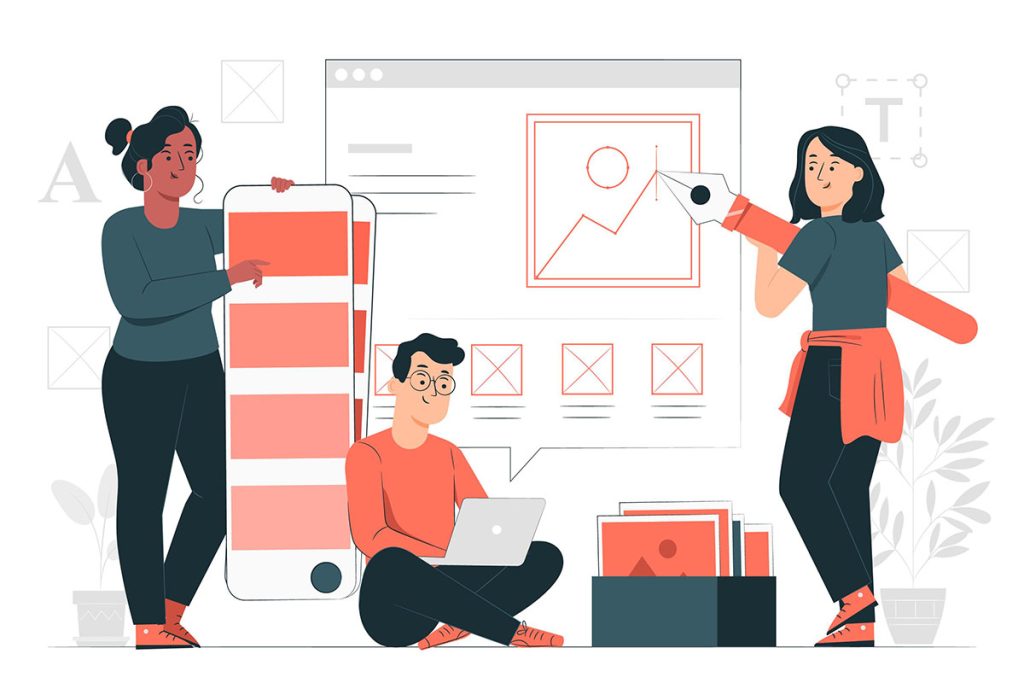 Honestly, every SEO tactic should improve the user experience in some way. It's all about that in SEO. The importance of this will increase in 2022.
It's all about user experience when it comes to core web vitals. As well as that, Google also considers bounce rates, dwell times, and click-through rates. Clicks on your results, time spent clicking through your website, and at least three minutes on your site are the goals.
When analyzing your user experience, consider the following factors:
Mobile responsiveness – are you using mobile responsive design for your site?
Navigation – are other pages on your site easy to find?
Speed of your site – are you having trouble loading your site?
Interactivity – how engaging is your content when users interact with it?
Quality of content – Is your content poor or is it full of typos or broken links?
Getting these areas right will lead to users spending more time on your site. You will start to see your site ranked higher in Google's search results as a result. User experience is the key to all of this.
9. Images aren't to be overlooked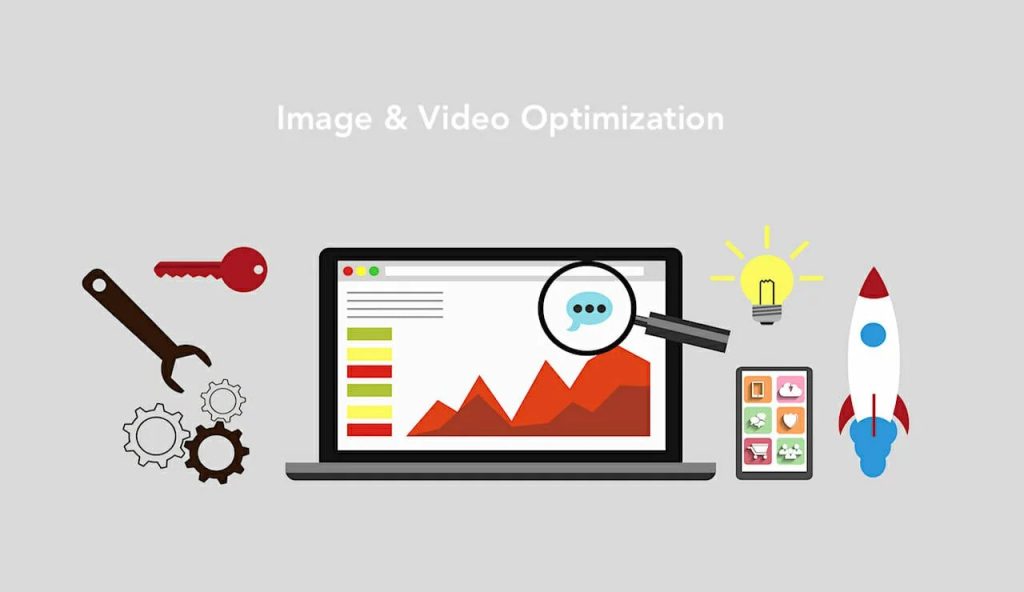 Over 20% of all web searches in the U.S. are conducted on Google Images. Optimizing any image for search is crucial to conquering SEO in 2022.
If you are going to use images, make sure they are of high quality, relevant, and focused on your keyword. By looking at your image, users should understand what your content is about.
Before uploading any images to your website, make sure you compress them. Page speed plays a role in Google's ranking algorithm. Even one large image can slow down a fast site since images make up 21% of the overall weight of a webpage. Compressing your images with Squoosh is easy and free.
It is also important to include image alt tags. Search engines can associate keywords with your images by using alternative text. A user will also see this in the top left corner if your image does not load. Include relevant keywords and information when you create your alt text. Don't stuff your content with keywords, however. Do not include said keyword if it makes no sense. Your site may be penalized by Google if Google sees this as spam.
10. Create backlinks to your website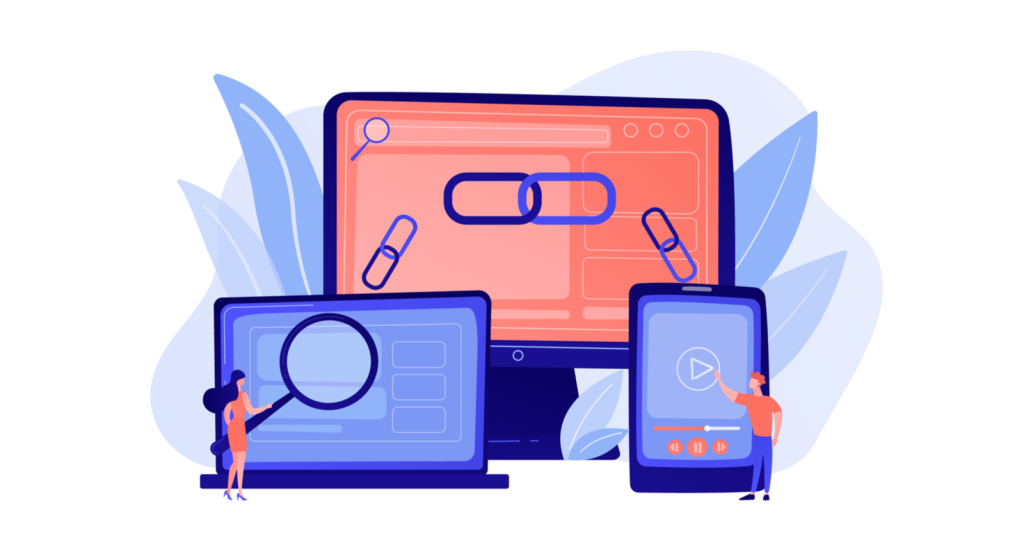 SEO relies heavily on backlinks. It is impossible to build high-quality links back to your site in 2022 and have a solid SEO strategy.
How come? Building brand authority requires backlinks. The importance of expertise, authority, and trustworthiness will be even greater in 2022. Links pointing to your site from reputable sites boost your EAT factor, and thus Google sees your site as a valid search result.
These 2022 SEO Techniques will help you beat the competition
Keeping up with Google algorithm updates is impossible. For a busy marketer, keeping up with the latest trends can be challenging. In other words, optimizing for people is the best SEO technique at all times.
Also Read : Best SEO updates you need to know in 2022
Conclusion
Write content that isn't optimized for search engines. Throughout 2022, the focus will be on people and experiences. Make sure you develop high-quality content that responds to the questions of your target persona and informs them. An effective SEO strategy begins with this. You can then refine, tweak, and optimize your efforts utilizing the important SEO Techniques of 2022.