Mar 26 2016
March 26, 2016 in Search Engine Optimization | No Comments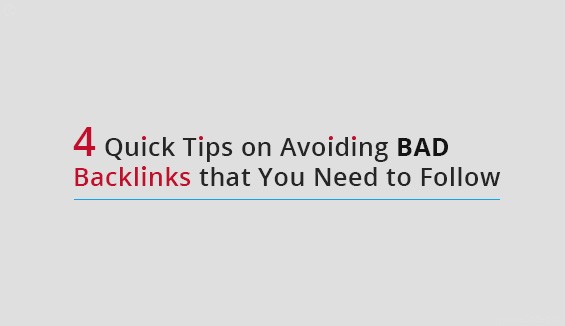 Are you building links for your site? Are you aware of what type of link is valuable?
What kind of link building tactics do you implement? If you are using something that belongs to the period before 2012, then no wonder your SEO efforts are not paying.
With the emergence of Google's Penguin updates there has been a lot of alterations that came across link building and SEO.
We all know that link forms one of the most important factors for ranking and it is not going to change either. But,the fact is that not all the backlinks have the same quality. In fact, they all are different.
Also Read: INFOGRAPHICS: Google Ranking Factors by Backlinko
Google has its algorithm to analyze the quality of backlinks. Another fact is that links found in the footer, sidebar, and navigation are less valuable than those coming from within the content.
So the first take away is:
Quality of Link in content > Quality of Link in footer,sidebar, and navigation
Check out Neil Patel's latest blog on the importance of links in blogging: here
Links from trusted sources gives more value. While building links you need to keep in mind that the link should come from trusted sites. So how do you find out whether the site can be trusted? It is very simple.
You can check the site status using tools such as Moz spam or the Majestic site metrics like trust flow (TF) and Citation flow (CF). If there has been spamming, it will be displayed. Also, you can check manually for the content quality of that site, and whether the site is linked to any authoritative sites or are they giving out numerous outbound links, or are they involved in link sharing spam?
In short, you need to aim for links from trusted sites, which reports zero or minimal spam.
If you are building links to your site you need not use a link building strategy, which is considered to be a not-so good practice as far as Google is concerned.
Here are the factors that you might be using in your link building strategy and is spoiling the entire thing. Stop doing these:
#1. Avoid low quality article directory submission: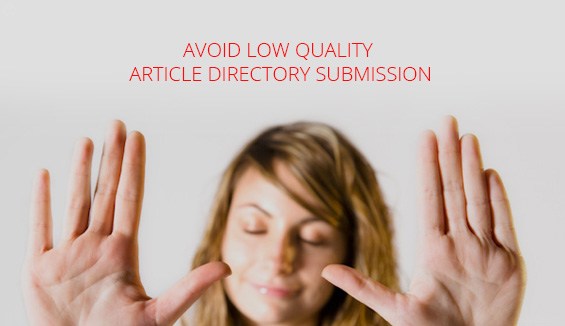 If you are still using the traditional concept of writing all the crap content and publishing it to article directory platform then stop doing it now.
Google won't give any value to this kind of low quality content. Also, there are chances of Google penalizing you for the wrong move. So, it is better to avoid the spammy directories where anyone can publish low quality content and easily grab a dozen of those dofollow links.
You can use Paid directories like DMoz that actually work, but be careful when you implement these. You also need to avoid the low-quality guest posting options over the spammy sites or the low quality sites.
It will not generate any kind of benefit for your site but also bring your site under Google's radar for implementing ingenuine ranking practices.
#2. Avoid Link Swapping: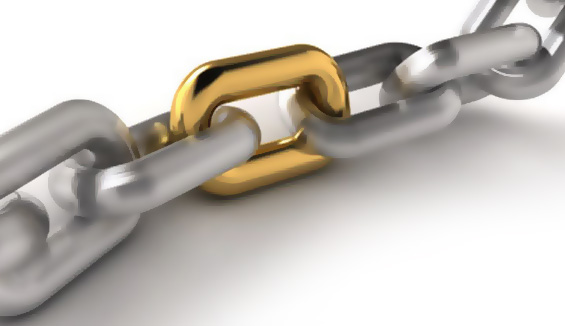 If you are participating in link exchanges at large then let me warn you. You are harming your site, but if you are linking from your own site then it is never a problem.
But if you are doing link exchanges as reciprocal links, or asking link exchange through mail to the owner of another website then it may bring penalty to your site.
#3. Avoid bulk link buying: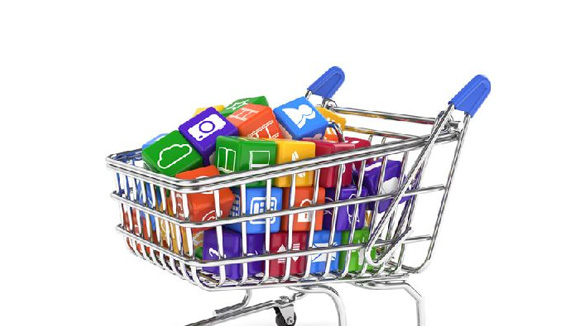 If you belong to the category of people who buy links in bulk from places such as the Fiverr which promises 5000 backlinks for just $5 then you are doing it wrong again. As they are into building links using tools from Web 2.0 sites such as blogger, Squidoo, WordPress and hubpages.
#4. Avoid Paid links that pass PageRank:
If you are involved in buying and selling links you must be aware of the fact that Google will not support these practices and your site will end up getting penalized.
So, to avoid these kind of penalties you need to include the "<rel=nofollow>" attribute in all your paid links that will save you from Google's penalties.
[Tweet "4 Quick Tips on Avoiding Bad Backlinks that You Need to Follow #SEO"]
Conclusion:
Link building is one of the most important factors for a website's success over the Web. So, ensure that you are following a procedure that Google does not consider to be an offense.
To avoid all kinds of penalties the only solution is that you need to find out what are the things that Google considers as an offense. Once you know what they are you can eliminate these from your link-building strategies and reduce your chances of getting into trouble.
A precise overview of the points that we already discussed. Here are the factors that you need to consider while planning your link-building strategy and these includes:
Don't use site wide link from footer
Don't buy exact anchor text link
Don't buy bulk links from sites like Fiverr
Avoid links from Article directory submissions
Don't get involved in Link networks (PBNs)
Avoid BlogRoll links
Tell us about the link building strategies that you are using. Does it fetch you the expected results. Share your thoughts and comments and feedback with us.
Acodez IT Solutions is a web design company based in India providing web design and development services to our clients all over the world. We are also digital marketing solution providers helping clients reach at the top of the business charts with excellent online and inbound marketing solutions.
For any assistance on inbound marketing or to get an excellent SEO strategy planned, contact us today…