Jun 28 2021
June 28, 2021 in blog | No Comments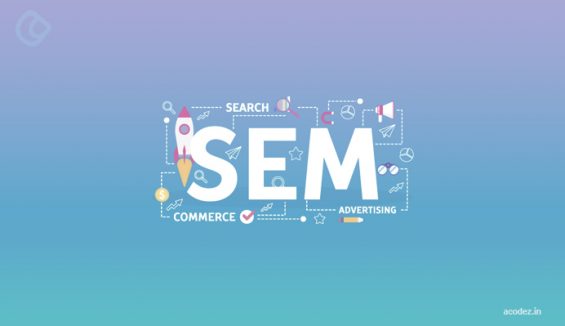 Have a business? you need a website to run it successfully.  Your customers expect the organizations they interact with to have an online presence that they can discover without any problem. Almost 40% of products and services are googled before consuming the services or product. So your website needs to rank high on the SERP. You can't do everything organically especially when your competitors are paying to rank. Make sure your website ranks on the SERP. Search engine marketing involves several different aspects not limited to PPC advertising, organic listing, and social media marketing. This blog post looks at all the different aspects as well as providing several top SEM tools. SEM stands for Search Engine Marketing. It is the practice or art of optimizing a business's website, an online presence so that customers can find them in search engines through specific keywords. 
If you're a beginner you need to focus on finding the relevant search engine platform and start with the small SEM strategy. The keywords are the Gem you have to choose it wisely and which are relevant. Make sure your ad is consistent the landing page also matters and review it on daily basis for better results.
There are several methods involved in SEM, and the most important part is knowing how to make the right choice of keywords and how to use them strategically. SEM Strategy SEM(search engine marketing) is one of the best ways to get your product in front of your target audience. How do you do keyword research for SEM?
SEM has been one of the fastest and easiest ways to be found by your target audience for small business owners. 
Kick Start your SEM strategies
You need to have the best SEM Strategies for the budget for your Google AdWords campaign. ROI will be calculated on the benefits of the online campaign you run. You need to have a proper keyword intent before you start bidding on the keywords. Ensure you have high keyword volume and competition for the keyword. And the keywords as to be relevant, you can also use negative keywords if you feel the necessity. Ad placements are dictated by the bid you explicit for the keyword and the quality score Google has given your advertisement. Higher offers and more excellent promotions win the best placements. Because of this, high competition keywords wind up being more costly. Offering too low methods your advertisement won't be shown, so you'll need to guarantee that you can be seriously dependent on how much competition is for the keywords.   
Small businesses need SEM
Unfortunately, many small businesses simply don't know the first thing about SEM or even how to get started. This blog will explain how to do keyword research for SEM and how you can start using SEM to grow your business online. Best SEM tools can help you increase your search engine marketing performance. Whether you are looking for keyword suggestions, budget management, time tracking, or anything else SEM-related, there is a tool out there to suit your needs and speed up your SEM campaign. To rank on SERP not only your keywords matter but also your quality score and the maximum bid are also important. You need to keep in mind certain goals while optimizing your paid search ads to get your marketing strategy right.
There are several stages of an ad campaign
Ad – Here your copy will be displayed for the keywords.
Keywords – Here you will get the keywords you're bidding on.
Ad Group – You can group the keywords by relevancy.
Campaign – You can manage ad groups at the campaign level.
What is SEM and  types of SEM
SEM Search engine marketing is a strategy used by digital marketers to get the website ranking to the top on the (SERP) Search engine ranking page. 
There are three types of SEM
Pay-per-click (Paid)

Local SEO

Organic SEO (Unpaid)
What are SEM uses & benefits?
You can reach your potential customers easily 

Your brand awareness will increase 

You can target the right audience 

Ad visibility will help you increase your traffic 

You just need to pay for the click
How do I do keyword research for SEM?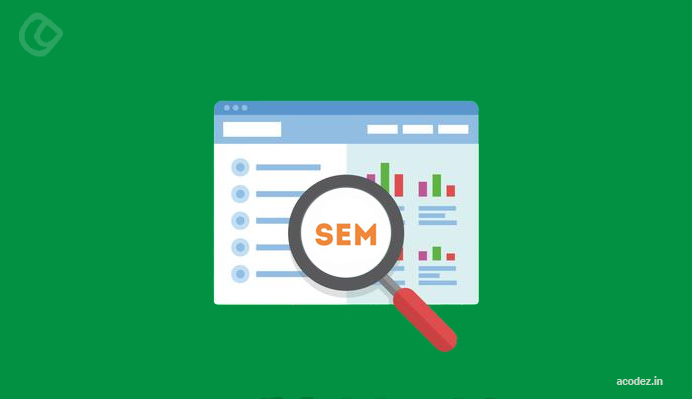 Keyword research is the crucial part of SEM you need to identify the phrases or words which has search intent and popular. Know your goals, prepare keyword analysis and create a keyword research template. Ensure you are not stuffing keywords.
If you're not happy with your SEM performance or want to take it to the next level, then there are several tools available and you can hire SEM Services for Agencies. You're not running ads just for fun sake, your sake, you're running ads to get benefits like generating more leads. There are professional Marketing & Advertising Companies with the help of their marketing strategies and marketing efforts that can help you get the desired ranking. 
SEM tools that can help increase performance in all areas in this competitive world. 
HubSpot's ad tracking software
HubSpot is a unique tracking code that helps you track your website traffic when the code is installed in the blog post, landing page, and other website pages. You can also measure your ROI on the ad campaigns. You can target a better audience who are relevant to your niche.
SEMrush
 SEMrush is one marketing tool to increase your online visibility. By using SEMrush you can do extensive keyword research, track keyword ranking, audits the site, analyze the traffic and do many more things. By using this amazing tool you can find opportunities to rank long-tail keywords. You can also use this tool for competitor analysis and know their marketing strategies and where they are concentrating. It's easy to find out how much you need to invest in a particular keyword.   
You get all the necessary information about your paid search competitor, the keywords competitors are bidding on, and all the other necessary information about the ad.
Google Trends
 Google Trends permits you to follow search volume for a specific keyword across a particular region, language, or period – which can empower you to distinguish which search terms are moving, and which ones aren't. Since you would prefer not to put cash behind a keyword that is diminishing in popularity, this is an amazingly valuable instrument for your SEM strategies. 
Furthermore, especially if you work for an online business, the capacity to measure revenue in your item or administration in a specific topographical region is without a doubt incredible for guaranteeing you tailor your paid endeavors to explicit location, setting aside your cash over the long run.
Keywordtool.Io
 Quite possibly the most supportive features of Keywordtool.Io is its capacity to take advantage of Google, Bing, YouTube, Amazon, Instagram, Twitter, and the App Store, so that you're ready to section your keyword research through different channels and better objective your endeavors. It also provides suggestions and variations of keyword phrases that can help in your keyword research for paid ads. 
Google Keyword Planner
 The Google keyword planner will give you recommended bid prices for every keyword, so you can figure out which keywords work with your ad budget. The best part is that whenever you've tracked down your optimal keywords and are prepared to launch the ad, you can do everything from inside the device.
SpyFu
Have you ever dreamt to watch all your competitor's steps to rank on SERP Spyfu can do it for you. SpyFu is a keyword research tool that helps you build an Adword campaign, drives more traffic through more clicks, and also helps to build strong SEO strategies. You can know everything about their marketing strategies paid and unpaid. You can also have an eye on your SEO and SEM strategies. SpyFu is available in three packages.  
WordStream
WordStream is a publicizing the executive's arrangement that can help you explore, measure, and improve your ads for execution. You can also enjoy some of the advanced features like data analysis and create great ads that can convert. WordStream has cautions and work process instruments to help you settle on choices about your campaign.
10 Overseas companies which are SEM experts
Acodez.in IN
KlientBoost, US
WebFX, US
Smartsites, US
Dashclicks, US
Open moves, US 
Search engine people, UK 
Hotpex media, UK
Dragonfly digital marketing, UK 
The SEO works, UK
Conclusion: SEM is a very broad term, and being able to understand which tools can help you with your SEM makes it easier to use SEM Tools for your business. These tools also help you save a lot of your time and energy.