Dec 29 2015
December 29, 2015 in Pinterest Social Media Marketing | No Comments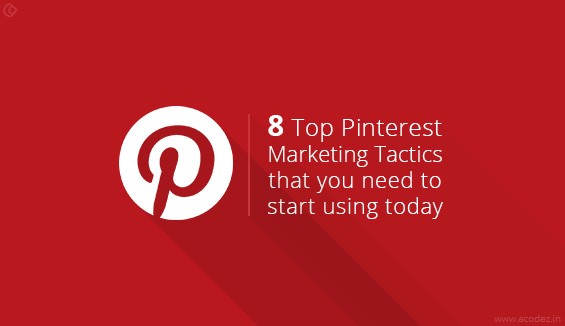 Within five years of being launched, Pinterest has managed to accumulate over 5 million users. It is also one of the most effective social commerce spaces. If your business doesn't have a Pinterest profile, get one before reading the rest of this article. We'll show you how to market your brand on Pinterest to get the most out of it.
Let us assume that you've signed up on Pinterest with the intention of marketing an energy drink named GulpGulp. Pinterest newbies, when you sign up for a profile, make sure that your username and profile name is the same as that of your brand or company. Use this business profile to sign up in order to make use of Analytics and other tools.
#1. Your Bio
Use your bio to describe your business and always provide a link to your official website. However, you  need not keep it as static text. Change your bio periodically to keep up with current trends and to stay fresh.
#2. Build and enhance your brand values
Analyse the values that your brand contains and build a persona that reflects it. For example, our energy drink would do well when described via pins with themes of fitness, refreshment, energy, exuberance, active lifestyles, and so on.
#4. Pins
When using Pinterest, your images forms a major part of your marketing strategy. So, use them wisely. People will only click on your pin if it catches their eye and the trick is in getting them to click. In June this year, Pinterest added the Buy Now button to its pins. Your business is a Shopify or Demandware account away from enabling these pins which allow users to purchase items without leaving Pinterest. So, when using images of your products, making them visually enhancing can help draw more customers to your brand.
Each pin needs to have a purpose. Play up pins that are focused to the idea behind the product than the product itself. For example, for GulpGulp, play up on fitness mantras. Try and stick to original pins. When you do opt for existing pins, make sure it links back to sites that reflect your brand values.
Once a pin is shared, it can make the rounds of the network for several months, so ensure that your images are of high quality and of a good size and resolution. When it comes to sharing other media like videos, remember that the thumbnail will make or break your pin. Carefully word your pin descriptions to include SEO keywords.
#4. Pin Boards
A board preview has five slots. When starting a board, make sure you have at least six pins to give your followers enough to explore. More is always encouraged, but never let your board pins dip below five.
Own your space by making your Pin Board the go-to for all things in your industry. Try to customise covers for your board as this helps to give your visitors additional information about what to expect.
Create boards that are unique in terms of quality, name and design. Name your pin boards using phrases that can be easily connected back to your business. Take advantage of trends, or seasons, to update your boards. For example, GulpGulp would do well to have Pin Boards on workout gear, special workouts, etc. Tutorials are another great addition to Pin Boards. Show your users how to use your products better, or even related products and techniques.
#5. Rich Pins
Make use of rich pins, which can help users glean information about details like price, location and availability of your products. These also have a direct link to your product website. Rich pins could include place pins, Article pins and app pins. Remember, if someone pins your product they can choose to be notified when your product goes on sale. Use this to your advantage.
#6. Monitor your activity
Keep an eye on your Pinterest Analytics to constantly target your metrics to see how your efforts have paid off and how your pins have fared with your target audience. This will also help you understand what pins work best on which days and how to better plan your marketing strategy.
#7. Network
Build a network by following people back and repinning their work. Seek out pinners who have an established presence on the site and explore ways to collaborate with them on topics they seem to have a strong grasp over. Engage your followers to contribute to group boards. This helps them interact with the brand and build loyalty in the long run. Use the network's private messaging feature to also communicate directly with followers.
#8. Stay Ahead of the game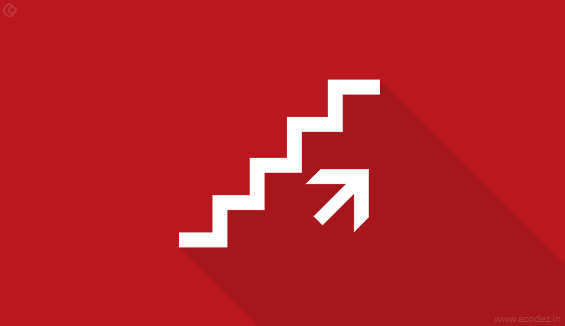 There is no limit to how much you can improve your brand presence on Pinterest. A few extra steps will pay off in the long run.
1) Use the 'Popular' tab on the homepage to monitor topics popular with the users.
2) Pin from a variety of sources, including that of your competitor brands. Variety can only help enhance your Pinterest profile.
3) Become a featured user. This can only be achieved by consistently using Pinterest over an extended period of time.
4) Link your account with other social networks to ensure maximum reach and ensure that your pins are accessible for people across different platforms.
5) Add a watermark with the name of your business to allow instant recognition and to keep copyright violations at bay.
6) Try and take a leaf out of Pinterest's book by adding visuals to your official business website. Don't forget to add Pin It buttons to your website.
Acodez IT Solutions is one of the fastest growing digital marketing consultants based in India. Our team of inbound marketing experts are constantly researching and working on implementing innovative ideas to help our clients to reach out their target audience and achieve business growth. For further enquiries, contact us today and get a free quote!