Jan 17 2017
January 17, 2017 in Online Marketing Weekly Roundup | No Comments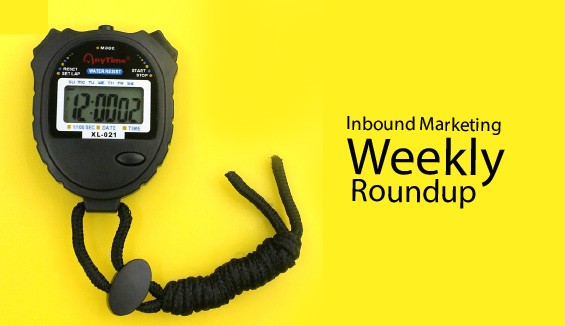 Hi There! Hope you are doing great!
If you have been keeping an eye on what is happening in the world of SEO, tech, Content marketing, and Social Media Marketing then, you know it is not that one news that's keeping it on progress! But, every day new things happen and new things are added up. People like you and me, we have to just keep ourselves tuned to find out what's interesting and what is it that will help us to make our fantasies come to life.
Of course, creating a buzz in the world of web is not a simple thing as it was a decade back! Today, if you are doing something, it should be unique and well out of the box, unless no one is going to like it and accept it.
You will have to leave the conventional concepts of creating things rather mingle it with the latest and innovative ideas and present it to the world out there. To get it infused with innovative ideas you must know what's going on in around you and be aware of its part in helping people living a digital life the smart way.
Now, allow us to help make your ideas smarter:
1. Facebook lovers here is one more reason to fall in love with Facebook again:
http://www.adweek.com/files/imagecache/node-detail/2017_Jan/facebook-ads-retargeting-hed-2017.png
In fact, our weekly roundup looks incomplete without a Facebook update and we will be surprised if we don't find at least 2 of them every week.
So, now what's the news?
Two years ago Facebook unveiled the "dynamic ads" feature and now, it is expanding the same!
Now, this feature will help advertisers to retarget more number of Facebook users based on their activity.
With this newly enhanced feature you can find out who else would love your service or product.
For more details, read it here at: Adweek
2. Instagram is magical and is offering us more than that:
Remember Instagram released its photo feed to advertisers small and big a year back.
Instagram Stories is another free app from Instagram that has made waves around the world.
Now, ads will pop up between stories and if you wish to know more about the new feature, read it here: Nytimes
3. Make money from You Tube Videos:
Let us say thanks to You Tube for this new update!
There was a time when we used to feel frustrated all because of those spammy comments on our You Tube Videos.
But, now it is time to get them out of your comment box because your viewers will have to pay if they want to pin their comment on your videos.
For more information read it here:Theverge.
4. Facebook brings out a even more interesting feature:
Facebook users can now see ads while watching Facebook videos and the video makers will make money when people watch it.
So, now video publishers can embed ads into their videos and put it to people when they have rolled out the video for at least 20 seconds.
For more details read it here: Recode
5. Google's mobile intrusive interstitials penalty have been rolled out:
We know Google has waited almost a year since it mentioned that all need to adhere to the rules of making their sites mobile optimized so that their sites can be found by the search engines.
Looks like Google has started rolling out penalty for those not following these rules.
Haven't you optimized your site yet for the mobile devices?
Then, you might be the next though webmasters have not found anything happening yet! Don't wait for Google to penalize you!
You can read more about it here: SearchEngineLand
Listed below are links to additional resources that made news during the past week:
>Introducing: The Facebook Journalism Project:Facebook Blog
>Applying deep learning to Related Pins:Pinterest
>Saving your bandwidth through machine learning:Google Blog
>Google is rolling out AMP Lite for people on low-RAM devices and slow networks:Venturebeat
>Is ignoring user experience killing your SEO effectiveness?:SearchEngineLand
Stay happy, healthy and fine! Happy Reading! We will return to you the next week with more interesting news from the world of tech, SEO, content marketing, and social media marketing!