Jan 10 2017
January 10, 2017 in Online Marketing Weekly Roundup | No Comments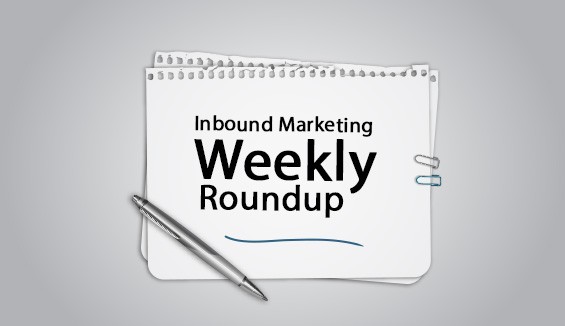 Hi! So, what are your New Year resolutions?
How do you plan to make each and every day useful? No gains without pains and when you have no gains, all you will have are regrets!
Why waste our time when we have lot to do rather than regret and feel about what we couldn't gain?
Come on now! Let's gear up and race alongside the world that is fast heading towards the infinite digital universe.
Yes, a lot is happening! Already, a lot has happened and a lot is anticipated to happen in a very short time!
So, what are we all waiting for? What is the world doing? What are you doing to show how you stand out from the rest?
Firstly, you need to be updated! Know what you are doing and what others are doing? Find out where your competitors are and also, find out what your customers like?
How could you enhance yourself to be found by them and liked by them which will broaden up your business prospective forever?
A lot of questions to be answered!!! You need to know what is happening! What is latest in the industry?
And, a lot more! Yes, that is why I am here. Now, let me take you through some of the news that made headlines during the past from the world of tech, SEO, social media and content marketing:
1.Creating Facebook Messenger Chatbots:
It might have looked suspicious if there was no news from Facebook this week! But, Facebook again proves how much it loves its people and how well they are trying to provide us with the best of services to make Facebook a better place for us to live.
So, if at all you have been wishing that if only you could utilize Facebook Messenger for your business then, Facebook has got something interesting for you.
Now, you can use Facebook Messenger Chatbots to help you followers find answers to frequently asked questions and more.
You can find out here on what this all about:-SocialMediaExaminer

2. Facebook now offers subtitling to videos:
Again Facebook takes the turn to become a news breaker!
Looks like Facebook is all set to rock the year 2017!
So, what's the next hype relating to?
Facebook has released a free, automatic video captioning tool to all US English Facebook Pages.
Here, you can find out Facebook's journey in video creation:TechCrunch
3. Are you a Startup? Then, this is something you need to be reading:
Startups!!! Here is something meaty and saucy for you. Rand Fishkin discusses how to perform an SEO Audit for Startups.
We all know how difficult it is to hatch up a Start up and the remaining processes that follow are even more difficult to handle.
But, if you can get some assistance it would be really helpful. Here, is some help on SEO!
The video has been cut into 9 different chapters and this will make it easier for you to gulp the potion to kickstarting your Startup's SEO audit with ease.
Here, you can read more about the story: Moz
4. Adwords Managed Accounts some good news for you:
Finally, we have the most anticipated news!!!
The Adwords Managed Accounts can now take the advantage of sharing negative keyword lists across accounts.
So, some exciting news for the Managed Accounts: Google has finally decided to provide you with the ability to create and share negative keyword lists across various accounts.
Find out what Search Engine Land has got to say about it!
Read the full article here: SearchEngineLand
Here, are the other news articles that made headlines during the past week:
> Alexa, can you acquire new customers for marketers?:SearchEngineLand
> Facebook is going to start showing ads in the middle of its videos and sharing the money with publishers:Recode
> Google is launching automated call extensions in mobile ads on February 6: SearchEngineLand
> How to back up your social media content:–SocialMediaExaminer
> Google adwords notifying customers using call & location extensions about changes:-SocialMediaExaminer
Happy Reading! Have a great time while we return to you the next week with more interesting news from the vast and never ending world of tech, SEO, Social Media and Content Marketing.