Jun 6 2021
June 6, 2021 in Uncategorized | No Comments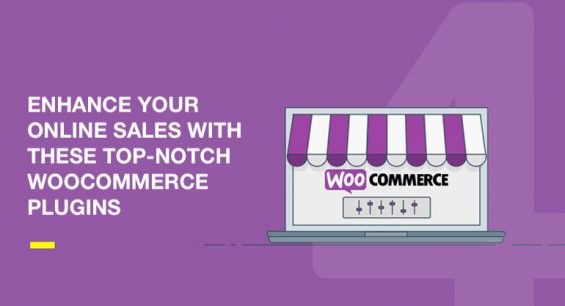 Are you searching for WooCommerce plugins to help your eCommerce store sell more? You can quickly optimize your store and develop your business with the correct tools. WooCommerce makes it simple to set up an online business on WordPress. It's the authorized plugin for getting your online store up and running. However, the native plugin lacks capabilities and flexibility when it comes to managing an eCommerce business the way you desire.
To increase your store's revenues, you'll need more tools and addons. However, with thousands of alternatives, choosing the correct WooCommerce plugin might be difficult. So, to assist you, we've compiled a list of the top WooCommerce plugins to boost your sales in 2021.
WooCommerce Product Addons Plugin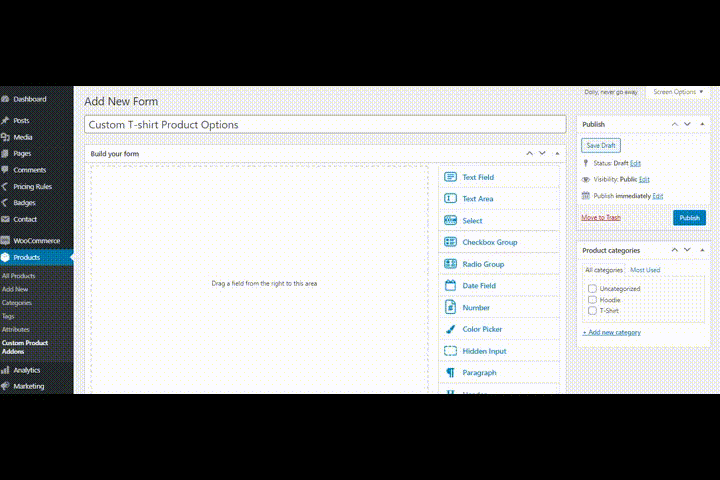 WooCommerce Product Addons for adding extra product options in a WooCommerce product detail page WooCommerce Custom Fields Plugin. Using a range of field kinds such as text area, text field, upload file, dropdown, checkboxes, multiple select, and more, the WooCommerce additional product options plugin allows you to create an endless number of extra product options. The WooCommerce extra product addons plugin makes it easier for customers to customize their purchases.
Features:
 It allows you to add advanced free or paid choices on the products page.

 It allows you to offer customized products to your buyers.

It can increase the average order value by providing users with additional services they may be interested in buying.

It allows the selling of products in an infinite number of ways.

It also helps to show the changes in prices along with the changing products.
WooCommerce Dynamic Pricing Plugin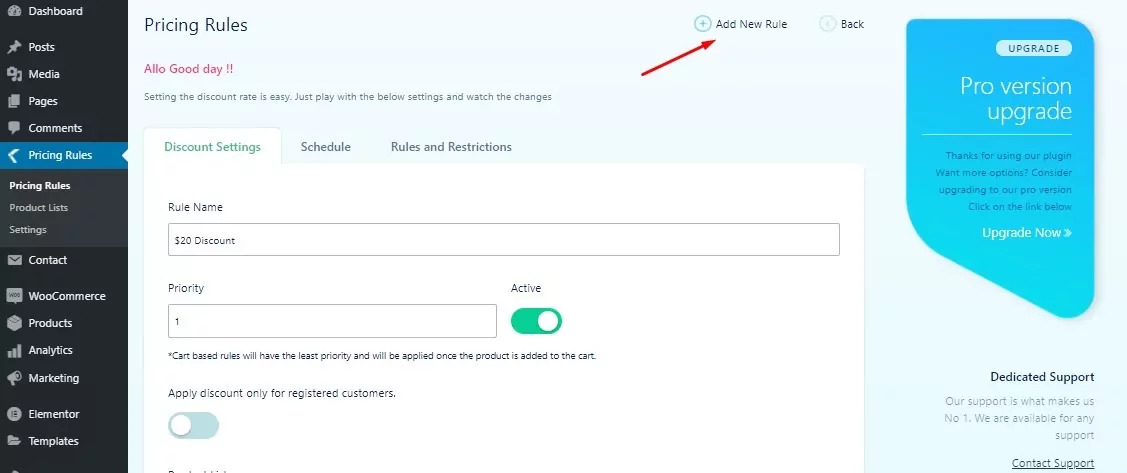 WooCommerce Discount Rules is for adding bulk discounts, which also has a free plugin named WooCommerce Dynamic Pricing. WooCommerce Dynamic Pricing and discounts are a great way to establish targeted specials that will keep your customers coming back day after day. It's a plugin that helps to add bulk discounts to your WooCommerce store so as to improve thus sales – by inducing them to buy more.
Features:
It helps you to apply a discount to the entire shop or all products in a specific category.

It helps create targeted offers and uses discounts based on the total amount in the cart to raise the average order value.

It can also help you set up your shop's most popular promotions. 

It can help you arrange discounts that begin and regularly expire (Black Friday, Halloween, Cyber Monday, Christmas, etc.).

It helps you offer free products or discounts to all users who purchase a specific item or spend a certain amount.

It helps to offer dynamic cart discounts or free shipping to users who spend a specific amount.
By minimizing the number of clicks and pages to load, the WooCommerce Quick Browse plugin will allow users to view product details quickly and conveniently. It allows consumers to compare your products without leaving the shop page by displaying the product tab in a modal window. You'll be able to create and use a visually appealing and memorable layout to pique your consumers' interest.
Features:
It helps visitors to access product data quickly and conveniently by reducing the number of clicks and web pages to load.

It allows consumers to compare your products without exiting the shop page by displaying the product tab in a modal window.

It can assist you in implementing and utilizing an engaging and outstanding layout to capture the interest of your users.
WooCommerce Wishlist plugin by Acowebs is one of the new wishlist plugins in the market which comes with a top-notch UX unlike the existing wishlist plugins in the market. This plugin helps to add and manage the favorite products of the users in an easy-to-use way. This is really a useful plugin that can increase sales by sending reminders and notifying users about it. There is also a WooCommerce Wishlist plugin free version which is available in the WordPress plugin directory.
WooCommerce PDF Invoices plugin by Acowebs is one of the best WooCommerce plugins in its category. This plugin which comes with a unique UX will help to generate PDF invoices, packing slips, delivery notes and shipping labels, etc at ease. This helps in the generation of PDF invoices automatically which are attached along with the order emails. There is also a free version of the WooCommerce PDF invoices & packing slips which is widely accepted by the users for its top features and great UX.
WooCommerce ExactMetrics Plugin
ExactMetrics is one of the best WooCommerce plugins for performance tracking. It enables you to integrate Google Analytics into your eCommerce store without having to write any code. ExactMetrics' eCommerce plugin starts tracking your online store's performance automatically.
Features:
It can show you how customers act in your store, what products they prefer, and from where they are coming to your store.

It also assists you in optimizing your sales funnel and determining what is preventing customers from purchasing your products.

It comes pre-installed with extensive tracking in Google Analytics.

It can help you set up custom dimensions, track form conversions, affiliate links, and outbound links.
WooCommerce OptinMonster Plugin
OptinMonster is a robust WooCommerce plugin with a tonne of features for lead generation and conversion improvement. It can help you grow your email list, increase sales by displaying tailored messages, and increase engagement. Its departure intent technology can help you convert visitors who are about to leave into paying customers.
Features:
It helps you offer exceptional offers to users who are about to depart your store without purchasing anything.

The plugin aids in the reduction of abandoned carts on your web pages.

It can help you develop compelling campaigns with its simple drag-and-drop builder, pre-built themes, and intelligent targeting options.
WooCommerce TrustPulse Plugin
TrustPulse is an essential WooCommerce plugin for your eCommerce store. When a visitor is going to make a purchase, it uses social evidence to help them trust you.
Features:
It facilitates the addition of recent sales alerts to your eCommerce website.

It allows you to display essential information on customers who are purchasing your products.

To establish a popup on your eCommerce store, TrustPulse offers a variety of templates and versatile styles.

There is no requirement of coding to make notifications or publishing them on your website.
WooCommerce RafflePress Plugin
For creating giveaways, RafflePress is the ultimate WooCommerce plugin. A giveaway contest can help you grow your social media following, increase sales, and boost engagement.
Features:
It enables you to design stunning gifts for your eCommerce store quickly.

It allows you to give users numerous ways to participate in your offer.

It allows you to post your content on social media, keep track of your profiles, and invite a friend.

The plugin also aids in selecting a winner and the establishment of a giveaway start and finish date.

To prevent harmful entries, RafflePress additionally provides social verification and fraud protection activities.
WooCommerce Memberships Plugin
The WooCommerce Memberships Plugin is an ideal plugin for creating a site-wide subscription on your eCommerce store. It's simple to use, and you can use it to provide members with unique content on your WooCommerce store. It is a must-have addon if you want to turn your eCommerce business into a membership website.
Features:
It can assist you in providing your consumers with a range of membership alternatives. For instance, if a customer purchases culinary gear from your store, you can provide them with free recipes as part of their membership.

The plugin also comes with a plethora of customization options.

It also allows you to display various benefits for various membership plans.
Conclusion
Running an eCommerce site is difficult, but you now know which are the best WooCommerce plugins to make things easier for your business. You can quickly increase your WooCommerce sales by using any of these plugins and extensions. As a supplementary tip, you can maximize your effectiveness by combining multiple tools.